Arsha marketing's web design team is the provider of the services of company web design and internet market web design for different businesses.Arsha marketing as a modern digital marketing agency during a decade activity in the digital marketing, was the executor of company web design project and building of store site's for international brands and any sample of web design of Arsha marketing is designs and implements according to the need and nature of each brand in a unique way. web design is one of the most important factors of online marketing. today, the life of businesses which lack of website is to end, hence there is no better way than web design for targeting the customers than exclusive web design and this is the work that Arsha marketing's web design team does for you in the best way.
Why do we need web design?
Making professional site as an identity certificate of your business
Having official website causes positive impact on customers
The SEO services of Arsha marketing helps to increasing the number of customers
Website with user interface and attractive appearance can draw the attention of customers
Setting up an advertisement campaign in google for new-established sites is simply possible
Responsive web design makes you needless from application designing.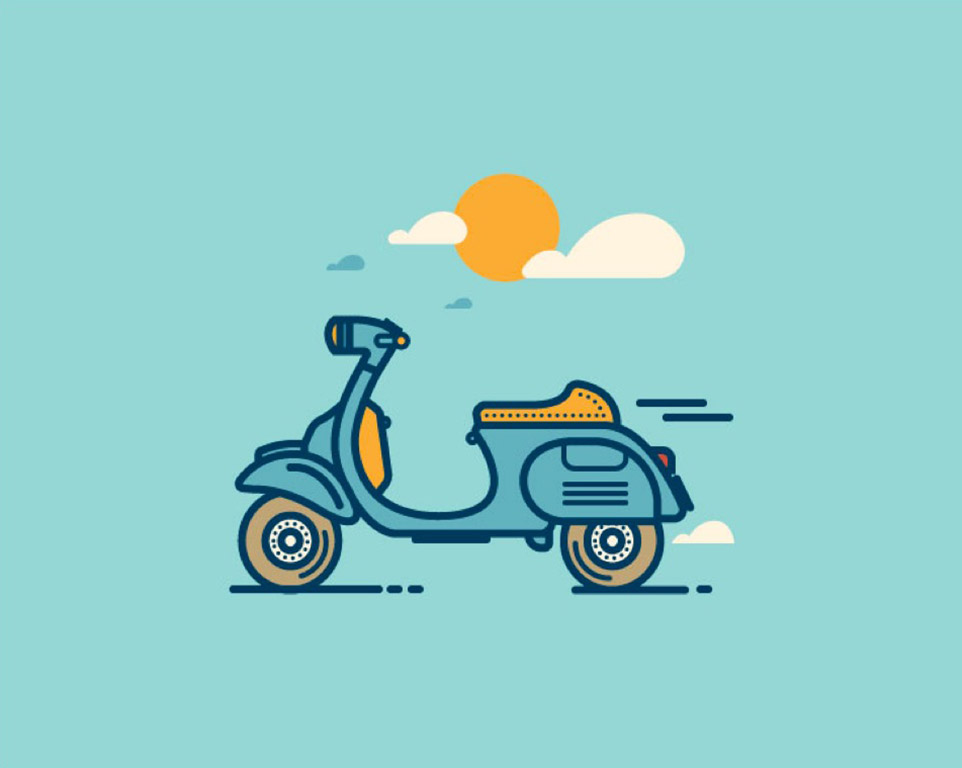 Why we should experience the web design services with Arsha marketing?
Using the newest technologies of world
Website design according to the SEO principles
Free support from project
Having the highest coefficient of security
Providing management panel and content production
More than 15 years' experience of web designing
The steps of web design


The company of Arsha marketing's web design, provides technical services of site creating based on the defined principles and predefined steps. first of all, during a meeting the need and expectation of user from the intended site is define. different kinds of sites include real states web design, medical web design, legal web design, tourism web design, decoration and professional internet shop design.
Following these steps, helps the web design to be done in a professional way and the last result of this cooperation be pleasing for both sides. all the agreements of Arsha marketing's website design has free support in case of indication of human mistakes, take action quickly for solving that.
Get to Know Before You Choose
Frequently Asked Questions
Does the management of website need training?
Yes, and we do this free for you, unless in case that you be already familiar with the management of website. the attendance training is done in our office based on the need of customer.
What is the website support?
What is the website optimization?
What is the responsive website?
How is the recharging of the host and domain?
The meaning of professional web design is creating a site relevant with the need, nature and taste of your business. at the time of ordering your web design, due to yours expect from personal or company web design, it is determining that which package of building website is suited for your site. the cost of web design is different in any package.


Notice:The base price is based on the EURO, but our online payment gateway also accepts US dollars
Cost-SINGLE: €200
Cost-MONTHLY: N/A
30% At the beginning
70% After delivery
•graphic page builder
•possibility of defining the 3 pages
•definition of desired menu and sub- menu (for 3 pages)
TEAM
PLATFORM
DESIGN
SPECIFICATIONS
Pages - N/A
Page templates - N/A
Revisions - N/A
SEO - None
Responsive Design - Not usually
Social Media Integration - N/A
Pros
PROS
Cost-SINGLE: €1320
Cost-MONTHLY: €132
30% At the beginning
70% After delivery
transferring the complete management of site without need of programming
having the perfect ability of responsive for accurate displaying in the mobile and tablet
Icon management in the browser tab
the ability of inserting personal website copyright
the possibility of creating different and desired pages in the website in the form of dynamic
the ability of displaying date and hour of the day
displaying the social networks
showing the logo and the slogan of website
creation of announcement before the user visits the site
the ability of installation of watermark on the available pictures in the site for preservation of copyright automatically
manage the menu and sub-menu (create, edit, delate, changing the priority, etc.)
managing of creating, edit and deletion and ... of pages (popup)
management of weblogs
HTML editor with the possibility of entering image, text, flash and video
management of moving news bar with the ability of different links
the ability of management and editing of different pages
the ability of management of copyright texts
the ability of management of page prints
the ability of the management of links
the ability of management of form in the page of "contact with us"
the ability of management of website images
the ability of preparing the statics of visiting the contents according to date
the ability of adjust the mail system servers
the ability of choosing the different formats for every page of website
the ability of auto -optimization the site contents
the ability of using the security images with audio broadcast
the ability of creating image gallery
the ability of the management of galleries and download archives
the ability of product's gallery management
the ability of doing security adjustments
the ability of preparing the auto- backup of information bank
the ability of news agency system management- news
the ability of management of links archives - related sites
the ability of creating random images
the ability of the management of the registration form of site users
the ability of the management of daily articles, summary and full text
the ability of creating a request for conversation
the ability of link management to the site
the ability of scripts management
free support
training with the management part of site
TEAM
PLATFORM
Wordpress
Joomla
Straight CSS /HTML
DESIGN
Basic customisation to pre-built templates
SPECIFICATIONS
Pages - 1-5
Page templates - 1-2
Revisions - 2-3
SE0 - Limited
Responsive Design - Maybe
Social Media Integration - Limited
Pros
PROS
Local person to communicate with
• Decent quality work
Cost-SINGLE: €2420
Cost-MONTHLY: €242
30% At the beginning
70% After delivery
transferring the complete management of site without need of programming
having the perfect ability of responsive for accurate displaying in the mobile and tablet
Icon management in the browser tab
the ability of inserting personal website copyright
the possibility of creating different and desired pages in the website in the form of dynamic
the ability of displaying date and hour of the day
displaying the social networks
showing the logo and the slogan of website
creation of announcement before the user visits the site
the ability of installation of watermark on the available pictures in the site for preservation of copyright automatically
manage the menu and sub-menu (create, edit, delate, changing the priority, etc.)
management of redirect pages
management of creation, edit, delete, ... of pages (popup)
weblogs management
the ability of displaying other websites in the site
HTML editor with the ability of entering image, text, flash and video
the management of graphic and theme change
management of advanced graphical statistics of the site
management of moving news bar with the ability of multiple links
management of the time of activating the supervisors panel
SSL, the security system of the site
the ability of management and editing of different pages
the ability of page's design and special keywords for Google's searcher
the ability of management of copyright texts
the ability of management of page's prints
the ability of the management of links
the ability of support from different languages
the ability of form management in the page of "contact with us"
the ability of management of website pictures
the ability of preparing the content visitors statics, according to the date
the ability of system servers mail adjustment
the ability of selecting the different format for every page of website
the ability of auto -optimization of web contents
the ability of control of site's cache control
the ability of using the security images with audio play
the ability of making surveys
the ability of creating a gallery of pictures
the ability of user management with online registration - the adjustments of the levels of access
the ability of the purchase order form creator management (unlimited forms)
the ability of the advertisement management
the ability of the management of galleries and archives of downloads
the ability of the management of galleries of products
the ability of the management pages of question and answer
the ability of the management of RSS
the ability of the management of supervisors and the adjustments of levels of access
the ability of doing security adjustments
the ability of beck-up
the ability of the management of system news
the ability of the management of films galleries
the ability of sending the group emails
the ability of links archives related sites
the ability of and electronic books
the ability of newsletters with online registration
the ability of creating the pictures
the ability of creating the trand latyor of content to different languages
the ability of registration form users
the ability of the system of for manager
the ability of creating the language of site
the ability of summary full text
the ability of reports management system events
the ability of and suggestion
the ability of projects information bank
the ability of system
the ability of and forums management
the ability of conversation request
the ability of sending the postal
the ability of link management
the ability of scripts management
the ability of the management of fairs
the ability of creating product management system and the services of online store
the possibility of using the themes and public graphics
lack of limitation in the space of hosting
in architecture and creating site map
designing the theme in the form of completely exclusive and graphical
free support
the attendance education of working with the management part of site
TEAM
Agency
Project Manager
Designer
Developer
PLATFORM
DESIGN
Custom Design
Wireframes & Mockups
SPECIFICATIONS
Pages - 15-50
Page templates - 3-7
Revisions - 3-6
SE0 - On page
Responsive Design - Yes
Social Media Integration- Yes
Pros
PROS
Professional quality
Custom design
Hands on project management
Quality development
Rigorous testing & security